CONTACT
latham.mike@gmail.com
+44 (0)1536 515218
or send me an email:
MUSIC ENGRAVING SERVICES
Kettering +44 (0) 1536 515218
latham.mike@gmail.com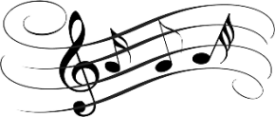 AFFORDABLE MUSIC COPYING/ENGRAVING
Engraving Fees:
Quotations are based on "price per page". Each project is unique, but to give you a general idea I factor in:
the density of notation
the complexity of the score
the amount of articulations and special symbols
lyrics
readability (hand written score)
graphics
the page format, staves per page, etc…
My rates range from £5.00 per page for a simple single-stave page to £20 per page for a complex score.
A Title page is £3.00
Edits: Engraving errors will always be corrected free of charge.
Terms: & Conditions:
The process is initiated by you sending me a copy of your music composition together with your specific instructions..
I will send you a quotation for the work necessary for it to become an engraved and publishable copy. Quotations are valid for 30 days.
An email or letter from you accepting the quotation will be required with a 20% deposit paid into my Paypal account or by cheque.
I will then produce, in full detail, the first page of your copy and submit it to you for approval.
Upon receiving confirmation that you are satisfied with this partial engraved copy, the balance of the full amount will be due.
When payment has been received completion of the copy will then be actioned.
However if for any reason you are not satisfied you can cancel your order and your deposit will be returned in full provided that notice is given within 14 days of you receiving the draft copy.
Once a final quote has been made the price will not change unless your requirements change.
Significant changes to the original score that require extensive reformatting will be subject to a new quotation.